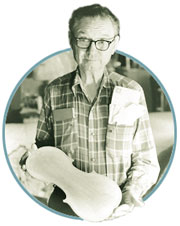 September 8, 2003

I skipped the last Folklife Update so this one reports on an entire year. I focused on getting online the last unit of Louisiana Voices: Unit VI Louisiana's Musical Landscape along with articles, videos, audio clips, and more. Remember this newsletter is posted online, so you can go there to use all the links.

Please send me any news that you would like included in future Updates. It generally goes out in January and July, but as you can see there's an emphasis on "generally." If you would prefer to not receive this update, please let me know.

Maida Owens, Louisiana Folklife Program,
mowens@crt.state.la.us,
225/342-8180

NEWS FROM THE LOUISIANA FOLKLIFE PROGRAM

The Louisiana Folklife Commission met on Wednesday, December 18, 2002, and Thursday, August 21, 2003, in Baton Rouge. At the August meeting, Deborah Clifton requested that the Commission consider adopting a policy or guidelines concerning curation and preservation of ethnographic field collections in Louisiana since collections are deteriorating rapidly. The Commission is researching the subject.

The three Regional Folklorists met with the eight Community Development Coordinators of the Decentralized Arts Funding (DAF) Program in Ruston in July. They shared resources and discussed issues concerning folklife grants in the DAF Program.

LOUISIANA REGIONAL FOLKLIFE PROGRAM


Susan Roach, Regional Folklorist at Louisiana Tech University

Susan Roach, provided technical assistance to several organizations including Cultural Crossroads of Minden and The Shadow's Folklife Center and Museum restoration project. Roach provides on-going assistance to The Shadow board and restoration architect, Lestar Martin concerning restoration strategies, interpretive strategies, documentary photographs, interviewing training, and is assisting with the development of a collection of stories about the property and its families. She also conducted an interviewing workshop Collecting Stories and Oral History from Your Family and Community for the East Carroll Tourism Initiative in Lake Providence. Roach again worked with the Louisiana State Fiddling Championship, at Rebel State Park in Marthaville, assisting with a questionnaire for fiddlers before the contest and documentation of the contest.

Region 1 research efforts are still concentrating on the Louisiana Quilt Documentation Project with clinics held in Winnsboro, Shreveport, and Ruston. Other quilt documentation work included duplicating a previous quilt documentation documents from the Masur Museum in Monroe. Roach also entered a collaboration with the National Quilt Index Project at the University of Michigan to connect the Louisiana quilt database. The Louisiana Quilt Documentation Database will be added to the Folklife in Louisiana website, thanks to the efforts of Greg Wirth, the DCRT webmaster.

Other Region 1 fieldwork included documentation of the following apprenticeships: Fred Beavers (master), Simsboro, and Ben Robinson (apprentice), Choudrant on building and repairing fiddles; Laymon Godwin (master), Monroe and Jim Lowther (apprentice), Ruston, on learning Dobro; David Allen (master), Homer, and Lionel Key (apprentice) Baton Rouge, on walking stick carving; and Penola Caesar (master), Monroe, and Seane Kelley (apprentice), Monroe, on Dr. Watts and long meter hymns.

In addition to attending the Louisiana Folklore Society meeting, in April, Roach gave conference presentations on "Southern Folk Culture vs. Popular Culture in Alice Walker's 'Everyday Use' " (American Culture Association/ Popular Culture Association Conference) and "Food and Power in the Personal Narratives of an African American Cook" (American Folklore Society Conference).

The Office of Rural Development at Louisiana Tech is partnering with the Region 1 program to fund digitization of 20 hours of selected audio field tapes from the archive, from which 50 clips will be presented on the Rural Development website. Sound specialist, Michael Rasbury, Louisiana Tech music faculty and LDOA fellowship recipient, is working on the project.

Region 1 had two university folklore courses. Folklore Studies, which will be offered again in the 2003-04 winter quarter. She also was the lead teacher and administrator for a summer course for 17 classroom teachers: Louisiana in Folklife and Technology (see below).

The Region 1 program suffered a major loss with the death of Stephanie Pepper Sims, our long-time assistant, on January 5, 2003. In addition to serving as graduate assistant, she also worked during the summer as a research associate for the program, assisting with the Louisiana Folklife Database, and the Louisiana Quilt Documentation Project. Her graduate research on the Biedenharn family and the folklore of the Coca-Cola company in Monroe will be preserved in our archives.

Contact Susan Roach at msroach@garts.latech.edu, or 318/257-2728.

Dayna Lee, Regional Folklorist at Northwestern State University, Louisiana Folklife Center

Region 2 has several on-going projects. Lee continues to document regional vernacular architecture, including clubs and dance halls, schools, plantation and farm buildings, stores, houses, and churches. In addition to iron crosses and other mortuary material traditions within the region. Results of these projects will be posted online on the Region 2 website.

Lee continues to work with the African-American Multicultural Tourism Commission to create a driving tour of significant African-American sites in Shreveport to be posted on the Region 2 website and working to enhance Native American and Hispanic cultural tourism efforts in the Shreveport area. Another group is the Antioch Baptist Church, the oldest African-American Baptist congregation in Shreveport, in the development of a church and community history.

Region 2 has entered into an agreement to assist the Multicultural Center of the South with cultural and educational programming at their new center. The Center has recently acquired a four story bank building on Texas St. in Shreveport that is under renovation. Upon completion in 2004, there will be exhibit space, artists space, and a number of outreach projects to underserved communities in the area.

At the Creole Creole Studies Conference (see below), Dayna Lee will moderate a panel discussion, "Opportunities for Further Study of the Social Dance and Music of Creole Louisiana as Reflected in the Cultural Landscape, Geography, and Vernacular Architecture," and will present a paper, "Une sauvagesse de Nation Canneci: Indian Ancestry in the Isle Brevelle Creole Community."

Contact Dayna Lee at 318/357-4328 or daynal@nsula.edu.

Laura Westbrook, Regional Folklorist at the University of New Orleans

Laura Westbrook reports that in Region 5 the Louisiana Quilt Documentation Project has been a tremendous success in southeast Louisiana. Thus far, she has had five Quilt Documentation Days in Region 5, with several more scheduled. Clinics have primarily been held at public libraries and in private homes, and future venues will include fire houses, retirement homes, and churches. Several libraries received assistance in developing exhibits and quilt-related projects for patrons and children's activities for a "Quilt Month" that culminated in documentation.

The success of the quilt project has inspired a related undertaking, the Louisiana Textile Project. Westbrook is updating a list, compiled by Maida Owens in 1997, of textiles that could be included in a statewide exhibition of Louisiana textiles. It is hoped that further research will identify craftspeople and work for a proposed exhibition. Fieldwork will begin in Fall 2003.

In order to directly appeal to, and welcome, varied cultural groups to Region 5 Documentation Clinics, a series of four "Cultural Fairs" are planned with the Jefferson Parish Public Library System. These will each feature a week of activities; the first, in October, celebrates Hispanic cultures in the region. Events include demonstrations and hands-on activities in music, cooking, and crafts such as piñata-making. The final event will be a Documentation Day to which participants are invited to share handcrafted items, foods, stories, or songs significant to local Hispanic folklife. Westbrook and Graduate Assistant Sarah Lewis will be on hand to document the events and participants.

The New Orleans Museum of Arts' exhibition, "Raised to the Trade: Creole Building Arts of New Orleans," based on fieldwork coordinated by the Regional Folklife Program, and for which Westbrook and Lewis provided interpretation, closed in January, 2003. The exhibit and allied activities have given rise to a number of efforts toward facilitating or promoting building arts education, once thriving in the city but now essentially defunct. Lewis used the Building Arts Survey as a basis for her well-received thesis on trades education, "More Than Just a Trade: An Argument for the Preservation of New Orleans Traditional Building Arts." We anticipate that her work will further the cause, as will ongoing Folklife Program support. Booker T. Washington High School, once one of the primary training grounds for skilled building artisans, was selected as the site of a signature school, the New Orleans Center for Restoration Arts and Science. Other groups are hoping to develop a trade school, independent from the school system.

Westbrook worked with collector Sue Fredine to mount an exhibit, about the Jewish American Experience of New Orleans' Bonn Family, in the library at Xavier University. Text focuses on the nature of the immigrant experience as it influenced the lives of those Jewish families whose first American citizens came from Russia and Lithuania.

The New Orleans Jazz Oral History Collaborative is dedicated to collecting stories from those who have some history with, or knowledge of, the jazz music scene and the heritage of the "Back o' Town" area as it has developed from its earliest days to the present. Over the next several years the Regional Folklife Program will assist this group to collect videotaped interviews with people who lived, worked, or played in this once-vital neighborhood, or who grew up hearing stories about the people and events that made this area the "cradle of jazz" and a crucial part of community life. This oral history documentation, funded by the New Orleans Jazz and Heritage Foundation and led by UNO School of Music faculty member and noted jazz musician Harold Batiste and Liberty Rashad, is part of the South Rampart Street Jazz and Neighborhood Renaissance Project. The project seeks to restore and revitalize the buildings that once housed the clubs, restaurants, and businesses that once made this area the heart of work and social life for Louis Armstrong, Jelly Roll Morton, and many others.

In the Spring, 2003, Westbrook collaborated with Professor Jane Brooks of the University of New Orleans' College of Urban and Public Affairs to teach a new course, The Cultural Component to Neighborhood Planning, that examined ways in which regional and urban planners can learn about, and incorporate, local culture and concerns into the planning process.

Region 5 has a new section added to the Folklife in Louisiana website. Tamika Raby Edwards did the graphic design in collaboration with Laura Westbrook and Sarah Lewis. See http://www.louisianafolklife.org/Region5/program.htm.

Contact Laura Westbrook at laura@roussev.net.

NEW ON THE FOLKLIFE IN LOUISIANA WEBSITE

We are delighted to announce that the last unit of Louisiana Voices is online! Unit VI Louisiana's Musical Landscape with 6 lessons is posted along with a number of new resources to support it. Ben Sandmel provided an essay, The Treasured Traditions of Louisiana Music along with 35 short bios of Louisiana legendary musicians. He also helped select 11 audio clips of Louisiana music to illustrate some of the music genres he discusses in the essay. Susan Levitas also selected an additional 10 video clips, many of which are about music, bringing the number of video clips online to 20. Find all of these resources online in the Living Traditions section of the website.

We have broken the website into two separate domains that still link back and forth between the two. The homepage for Folklife in Louisiana is now, www.louisianafolklife.org. There you will find everything about the Folklife Program and documentation about Louisiana's traditions. The homepage for Louisiana Voices is www.louisianavoices.org. So update your links. We have also added a required registration process access the Louisiana Voices website: only the units, lessons, worksheets, and rubrics. We have tried to make the registration as simple and quick as possible. This was needed so that we could document who is using this free resource. We have also added an optional survey to collect more information about how it is being used. To reward those who choose to fill out the survey, we are offering a bonus: a classroom teaching aid to use with Unit I Defining Terms. Tamika Edwards Raby designed a student page to be used to introduce the folklife genres.

Finally, we are changing the look and organization of the front pages of the website. We have been getting comments that people have trouble finding things in the website even when they know they are there! We now have over 1000 webpages and three databases on this site, so I guess that's not surprising. To help us figure out a solution, we contracted with web designer Ian Johnson, who has helped us with many other online projects, to develop a conceptual strategy so that someone can get from the homepage to any page within four clicks. Then, graphic designer Susan Stewart helped us develop a graphic strategy to implement this. I hope we have been successful. Please let us know if we still have not resolved this problem. And yes, we know the search is not working. Our webmaster is working on that!

LOUISIANA VOICES FOLKLIFE IN EDUCATION PROJECT

Louisiana Voices Outreach and Development Coordinator Nalini Raghavan reports that the changes to the website were prompted by a consultant's recommendations to Louisiana Voices. In an effort to position the Louisiana Voices Project to seek foundation funding, we hired Hobdy and Associates (Gerri Hobdy and Elizabeth Groner-Hill). They found that we needed more detailed records of who is using the website. They recommended a registration process and survey. They also recommended publicity strategies: revisions to our PR materials, and prepared a promotional packet. We have been working with Jill Dupre, a graphic designer to produce these pieces (brochure, fliers, letter of introduction, etc.) We are waiting to send the press release about the music unit until we complete the website revisions. So we are getting close. Making it a requirement to register to access Louisiana Voices required us to break the website into the two discrete websites: louisianafolklife.org and louisianavoices.org. This required us to rename every file and change every link. Just this task took Folklife Program Assistant Tamika Edwards Raby five weeks! We also wanted to make sure that our evaluation strategies were appropriate since that was part of the registration and survey, so we hired evaluation consultant, Kristin Gansle at LSU to develop a comprehensive evaluation strategy. If you take the survey, you'll see the result of that work. This evaluation tool coordinates with workshop and institute evaluations. Tamika Edwards Raby designed the classroom teaching aid that you will get for free when you complete the survey.

Louisiana Voices is growing so quickly that we became concerned about our capacity to respond to new requests for workshops. To help us expand our capacity, Tulane Deep South Regional Humanities Center offered through a competitive process three fellowships: Melanie Boulet of Larose, Delma McLeod-Porter of McNeese, and Tim Chakwin from Chattanooga, TN, attended the LIFT/ELA institute, which served as training. With Cherice Harrison-Nelson in New Orleans, we now have presenters in New Orleans, Larose, Lake Charles, Baton Rouge, Lafayette, and Ruston.

Jane Vidrine worked with Pearl Watson Elementary School in Lake Charles during the past year as a One School At A Time project. Bernadean Johnson, school principal, and Yvette Cormier, Louisiana Voices liaison teacher, worked with the entire faculty to initiate "Calcasieu Celebrates," thematic units based on Louisiana Voices that addressed grade-level appropriate content. The classroom activities culminated in a school-wide celebration of many aspects of Calcasieu Parish's cultural and occupational heritage which featured special presentations by community tradition bearers.

In the coming year, Melanie Boulet will be working with Lauren Anderson of Neighborhood Housing Services in New Orleans to use Louisiana Voices as part of their after school art program in the Freret Street area.

In the past year Louisiana Voices had four major new professional development opportunities: Louisiana Voices Online Course, a semester course at ULL; Folklife Studies for Louisiana Schools, a one-year, NEH-funded seminar series for 13 teachers from 3 parishes; Louisiana in Folklife and Technology, the first Louisiana Voices university course for 17 teachers; and Lessons in Folklife and Technology for English Language Arts (LIFT ELA), a 2-week teacher institute for 32 teachers in 3 other parishes.

John Laudun, Associate Professor of English and Folklore at UL-Lafayette, conducted a Louisiana Voices Online Course in Fall 2002 for alumni of the 2002 Louisiana Voices Summer Institute who wanted university credit for their involvement in the Institute. Students registered for the course through UL-Lafayette's University College and corresponded with Laudun throughout the semester. Each participant extended their experience at the Institute into the classroom, teaching a selection of Louisiana Voices lessons tailored to their specific classroom curricula. They then documented and reported their activities.

Louisiana Voices' Folklife Studies for Louisiana Schools (FSFLS) seminar series, funded by $25,000 from the National Endowment for the Humanities, was led by Project director Jocelyn Donlon and co-director Carolyn Ware. The 13 participants from 4 schools in Iberia, East Baton Rouge, and West Feliciana parishes attended four weekend sessions between November, 2002, and June, 2003. They prepared for each session with scholarly readings. The first session, Folklife and Material Culture: Revealing Ethnic Identities, featured presentations by Susan Roach and Lana Henry, basketmaker Geraldine Robertson, and a field trip to the Hindu Vedic Center Food Festival where they sampled East Indian foods. School, Work, and Family: Problems in Fieldwork featured presentations by Ray Brassieur and a field trip to New Orleans' Tremé community with plasterers Earl Barthé and his daughter Terry Barthé. Space and Performance: Negotiating Cultural Positions featured presentations by Helen Regis and Carolyn Ware and a field trip to the Basile Mardi Gras. The final session, Folk Narrative and Literature: Revealing the "Other" featured presentations by Dayna Lee, Koasati storyteller Bertney Langley and anthropologist Linda Langley, classical Indian dancer Nalini Raghavan, and Dikel Suslu who shared about head scarves in Turkish communities.

Jane Vidrine worked with the teams to develop a plan to implement Louisiana Voices in their classrooms. The project plans were thorough and impressive, convincing us of the viability of the long-term, intensive structure of this professional development project. Training that occurs over an extended period of time, that is thematic and intensive, and that allows room for the development of self-determined projects based on the unique needs of the particular teacher is the most successful training that Louisiana Voices has implemented thus far. Cognizant that we need to sustain the momentum of these teachers and maximize the NEH grant funds, Louisiana Voices intends to designate additional resources in order to further nurture and support these teachers as they implement their project plans. These teachers are, without a doubt, the most likely of any of our previous institute candidates, to follow up with practical classroom application.

And finally, a Louisiana Voices project was held in North Louisiana. Susan Roach implemented the first Louisiana Voices university course at Louisiana Tech for 17 in-service teachers and pre-service students. The course focused on the Louisiana Voices' Educator's Guide and led the participants through fieldwork experiences, folk art demonstrations, guest lectures and presentations, lesson plan writing, and, of course, scholarly reading. The course was a resounding success. Guest lecturers included Carolyn Ware, Jocelyn Donlon, Dayna Lee, Jane Vidrine, and Lana Henry. Five folk artists visited: Laymon Godwin (retired sheriff and musician discussed occupational folklore and country music traditions), T. R. Huffman (Autrey oral history and folk games), Rose Fisher-Blassingame (Choctaw basketry), Fred Beavers (Old-time fiddling), and Kim Moreau (Cajun Courir du Mardi Gras). The three field trips included Cook Cemetery (gravestone rubbings), Autrey House (log dog trot architecture), and Mitcham Peach Farms (for occupational folklife interviews). Roach will follow up with the teachers as they teach lessons prepared in the course.

As if all these training opportunities were not enough. Lessons in Folklife and Technology for English Language Arts (LIFT ELA) was produced by Louisiana Voices, in partnership with Tulane University's Deep South Humanities Center and the University of Louisiana at Lafayette. This was a 10-day institute for 32 teachers from 8 schools in Orleans, Plaquemines, and Jefferson parishes. The project was funded by a $160,000 Louisiana Systemic Initiatives Program (LaSIP) grant (No Child Left Behind funds) to Tulane University written by Shana Walton who was particularly interested in seeing Louisiana Voices brought to the New Orleans area. Shana Walton both presented and served as project director. John Laudun presented as a guest faculty member and supervised graduate credit through UL-L. Jane Vidrine served as lead facilitator and presented. Other guest faculty and presenters included Javier Leon (Tulane Dept. of Music), Gayle Murchison (Tulane Dept. of Music), Jocelyn Donlon, Cherice Harrison-Nelson, Maida Owens, Jane Vidrine, Melanie Boulet, and Delma McLeod-Porter (McNeese Dept. of English). The teachers divided into teams to conduct fieldwork focused on occupation. The 8 sites included Al "Big Al" Taplet, self-taught painter; shoeshine business owner; Mervin "Kid Merv" Campbell, traditional/brass band musician/trumpet player; Aurora Knox, Honduran seamstress; Douglas Redd, ethnic jewelry artist/visual and graphic artist/set designer; Lilly Guzman, Rendon Food Store, Cuban and El Salvadoran grocery store; Tee-Eva Perry, Tee-Eva's snowball and lunch stand; Tevis Vandergriff, retired plasterer; and Efzelda Booker-Coleman, second-line parasol maker/Spiritualist Church preacher. Four artists shared their traditions: Herreast Johnson Harrison (quilter), Zina Harris (hairdresser), Brian Nelson (Mardi Gras Indian chief), and Nalini Raghavan (East Indian classical dance). Most institute participants came from schools in the Department of Education's LINCS program for low-performing schools. The institute's intent was to provide alternative or improved approaches to English Language Arts (ELA) education and raise the ELA test scores of students at these schools. Louisiana Voices was a perfect strategy to accomplish this since every lesson addresses ELA content standards. The 32 participants will receive 10 additional days of academic year follow up and 3 hours of observation per participant. The academic year activities will be conducted by Site Coordinator Cherice Harrison-Nelson, an Orleans Parish elementary school teacher who has received the Louisiana Endowment for the Humanities Teacher of the Year Award.

NEWS FROM THE DIVISION OF THE ARTS

The Louisiana Division of the Arts supports folklife in a number of its programs. Since the Governor's Arts Awards was cancelled due to budget cuts, there was no 2003 Folk Artist of the Year.

FOLKLIFE FELLOWSHIPS, $5000

Janie Verret Luster, Theriot, Houma palmetto baskets
Gilbert Harris, Lake Charles, split-oak baskets

ARTIST MINI-GRANTS, $500
The December, 2002 Artist Mini-Grant deadline was cancelled due to budget cuts. The following were awarded for the August 1, 2003 deadline.

Keith Felder, Denham Springs, Livingston Parish, to purchase log to make dugout
Lawrence C. Hughes, Jr., Pride, East Baton Rouge Parish, to attend duck carving workshop

PROJECT ASSISTANCE / FOLKLIFE, $40,000

Louisiana Folk Roots, The Fall Dewey Balfa Cajun and Creole Heritage Week, $9530
Natchitoches/NSU Folk Festival, Contemporary Folk Traditions and the Louisiana Purchase, $8860
Louisiana Folk Roots, The Spring Dewey Balfa Cajun and Creole Heritage Week, $8360
Caddo Adai of Louisiana, Caddo Adai Arts and Crafts, $5820
City of Monroe, 2003 Louisiana Folklife Festival, $7430

ARTS IN EDUCATION PROJECTS

Neighborhood Housing Service, STAR Art Program, after-school folk arts program, $7731.

APPRENTICESHIPS, $20,000
Master/Apprentice

Uray Jules Meaux/Matthew J. Doucet, Cajun Fiddle Playing, Breaux Bridge, St. Martin, $4900
Geraldine Robertson/Douglas Johnson, White Oak Baskets, Cornshucks, Rugs, Lafayette, $4500
D. L. Menard/Curt A. Menard, Chair Building, Erath, Vermilion Parish, $4000
William "Buddy" Leonard. Ralph E. Oalmann, Blacksmithing, Covington, St. Tammany, $3700
Ronald J. Yule/Emily D. Young, Fiddle Playing, DeRidder, Beauregard Parish, $2900

CRAFTS MARKETING PROGRAM

Rebecca D. Henry, Opelousas, Okra Angel Dolls, Opelousas
Paul Troyano, New Orleans, Contemporary Wood Furniture

Louisiana traditional performing artist Sister Penola Casear received an American Traditions scholarship for Series II training at the South Arts' Performing Arts Exchange booking conference in Atlanta, Sept. 25-26, 2002.

NEWS FROM THE DEPARTMENT OF CULTURE, RECREATION, AND TOURISM

Louisiana State Library: The Louisiana Festival of the Book will be Saturday, November 8 in Baton Rouge at the State Capitol. Participating authors represent a variety of genres, including both fiction and non-fiction in panel discussions, readings, and lectures. Details are available from the Louisiana Center for the Book, 225/219-9503, 888/487-2700, or http://lbf.state.lib.la.us/.

Office Of Tourism: The Louisiana Rural Tourism Development Conference will be October 23-24, 2002 in Morgan City. The theme is Opportunities on Our Doorsteps: Cultural and Environmental Tourism. The keynote speaker will be Ted Eubanks of Fermata, Inc who will give the basics of nature-based tourism and current trends associated with this type of traveler and give an update on the Coastal Birding Trail.

NEWS FROM AROUND THE STATE

Carl Brasseaux reports that "The Sounds of Success: Using Music to Drive Cultural Tourism" is the theme of the Second Annual Tourism Conference by the Center for Cultural and Eco-Tourism at the University of Louisiana at Lafayette. The conference will be September 19 from 8 am until 3:30 pm at the Lafayette Economic Development Authority, 211 East DeValcourt St in Lafayette. The conference will focus on Louisiana's musical legacy from the Louisiana Hayride of the mid 20th century to today's efforts to spread cultural awareness through live-streaming audio over the Internet. In addition to marketing music to a larger listening audience, tourism entrepreneurs are undertaking new endeavors to bring the musical tradition full circle with interactive programs and camps targeted at children and adults alike. Registration is $35 and includes lunch. Registration deadline is September 12 and limited to 75 people. Contact the Center for the registration form: 337/482-5703 or ccet@louisiana.edu.

The Jean Lafitte National Park and Preserve is moving forward with Phase II of the Fazendeville Community Project. Joyce Marie Jackson, folklorist and ethnographer for the project, has collected 21 interviews and has written the first draft of an ethnohistory of the community entitled, Life in the Village: A Cultural Memory of the Fazendeville Community. She is continuing to collect ethnographic and oral history interviews along with photographs and other memorabilia in preparation for an exhibit and other related programs involving former residents of Fazendeville. In addition, Allison Pena, the park anthropologist who is spearheading the project, has recently completed a brochure promoting an oil painting of "The Village" by Martin Pate.

Tulane University's Deep South Regional Humanities Center: The Center is sponsoring "Tales of Southern Cooking: A Culinary Oral History of the South," directed by Susan Tucker of the Newcomb College Center for Research on Women. Regional Folklorist Laura Westbrook is assisting with this project. These oral histories document culinary change and continuity over the 20th century. These histories support the development of a cultural and historical atlas of cooking in the South as well as preparation of a "Foodways in the Deep South" exhibit to accompany the Smithsonian Institution's Museum on Main Street exhibit "Key Ingredients: America by Food," set to tour Alabama, Mississippi and Tennessee beginning in 2004. The exhibit will be available to host sites within states touring the Smithsonian Institution exhibit. For more information, see http://deepsouth.tulane.edu/programs/preservation.html.

The Center sponsored Romero Stewart, a junior at McDonogh #35 Magnet High School, to attend an international teen summit on culture and heritage in Røros, Norway, in August 2003.

The Center sponsored a symposium at Tulane in March exploring "Southern Roots, American Culture." Folklorist Nick Spitzer moderated the day-long event, which included presentations by folklorist William Ferris, artist William Christenberry, poet Natasha Trethewey, and southern literature scholar Noel Polk. Included with the symposium was a five-state high school essay competition on "What Does It Mean to Be Southern?" The contest had more than 450 entries and five winners, chosen in cooperation with the Center for the Study of Southern Culture at the University of Mississippi, the Arkansas Studies Center at the University of Arkansas, the Marcus Orr Humanities Center at the University of Memphis, the Center for Arts and Humanities at Auburn University, and the Center for Southeast Louisiana Studies at SLU. To read a summary of the discussions and see press coverage, visit http://deepsouth.tulane.edu/programs/PresSymp03.html. Read the winning student essays at http://deepsouth.tulane.edu/programs/outreach.html.

To keep up with events at the Center, join their listserv. Email dsrhc@tulane.edu. In the subject header, type "Join listserv." In the message box, include your name, email address, organization or institutional affiliation, address and phone number. This information is for internal use only.

Bayou Civic Club, Larose, LA,: Melanie Boulet reports that they have received two NEA grants to support their efforts to create a folklife center in Larose. They received a $10,000 Challenge America grant to support design and planning for a multi-disciplinary cultural facility to be used for public programming in folk arts and cultural heritage by members of rural communities along the bayou. Partnering organizations include the Cajun Heritage Festival, Friends for Traditional Louisiana Boat Building, Les Amis du francais de Lafourche, Cajun County Music, and Les Artistes du Bayou. Ray Brassieur (UL-Lafayette) has been advising them. They received $30,000 from the Folk Arts Infrastructure Program to hire a folklorist to document lower Lafourche. They are reviewing applications now and hope to have the folklorist start within the next month or two.

Melanie Boulet reports that the Cajun Heritage Festival, a decorative duck carving contest will be September 13-14 at the Larose Civic Center. Cheniere Caminada will be September 27 at the Cut Off Youth Center. Contact Melanie at melboulet@cajunnet.com for more information.

Louisiana Crossroads: Todd Mouton reports that Louisiana Crossroads Initiative is a collaborative project of the AAC and the Lafayette Economic Development Authority (LEDA). It is two interconnected things at once: a one-of-a-kind concert series, and a cultural entertainment industry development initiative. The concert series is a flagship for economic development efforts, continually raising awareness of significant cultural and economic issues in the region. Above all, Louisiana Crossroads is a dialogue between artists and audiences and locals and visitors, between those on stage and those gathered in chairs and at tables, in front of radios and Internet connections. The topics of discussion range from arts and humanities traditions to what is needed in terms of infrastructure for our region's burgeoning cultural entertainment industry. The Acadiana Arts Council's concert series is an intimate showcase for artists working in a variety of traditions. At a Louisiana Crossroads show, there is no barrier between the artist and the audience. In the middle of performance segments questions are answered and stories are told. After shows, artists visit with the other folks participating in the evening.

Tom Butler reports that The Center for Traditional Louisiana Boat Building recently completed a tour boat for the Jean Lafitte National Park in Thibodaux. Dana Asa Wright was the boat builder. The boat is to be used for tours up the bayou to Madewood Plantation. Later, other places such as the E.D White House and Christ Episcopal Church in Napoleonville may be added. The boat is a flat-bottom style with benches for at least l8 people and the operator and a tour guide. Hopefully the tours will start in September. For more information, call 985/448-1375.

Charles Larroque reports that the English version of his 13-part video series, Gumb-Oh! Lá! Lá!, originally produced in French, will be completed this fall and plans are to air it on LPB in November. The series will be featured in the New Orleans Film & Video Festival. He has plans for another series focusing on the Acadians, to coincide with the World Acadian Congress next year in Nova Scotia.

Susan Levitas reports that you can keep up with the documentary film, Shalom Y'all on their website, http://www.shalomyall.com/.

Louisiana Endowment for the Humanities has changed their fall grant deadlines: Documentary Film & Radio: September 25th; Public Humanities Grants: October 1st. Outreach Grant deadlines are still September 15th and November 15th. www.leh.org.

Marce Lacouture reports that she sang at the first ever Festival International Acadien/Cadien du Québec which was held at St. Jean sur-le-Richilieu, August 21-25, 2003. Though not a big festival, it was attended by a very appreciative audience of Québecois of Acadian ancestry who listened to Louisiana French home music with the kind of reverent silence that crackles with emotion.

MEETINGS / CONFERENCES

Working together, Tulane University's Deep South Regional Humanities Center and Northwestern State University's Louisiana Creole Heritage Center have formed the Creole Studies Consortium. The directors of the consortium are Tom Klingler (Tulane) and Janet Colson (NSU). Their first joint effort is "Creole Legacies: The Current Status & Future Prospects of Creole Studies Research," a conference in New Orleans October 23-25, 2003. They are also collaborating to create a geographic information systems project mapping geographic, historical, and cultural information about Creoles in Louisiana. For more information, visit http://deepsouth.tulane.edu/programs/creole.html.

Ed Lyons reports that the 6th Randall L. Gibson Conference theme will be Interpreting the Cultural and Natural Resources of the Mississippi River Valley, October 7-8, 2003, in New Orleans at the Old U.S. Mint, 400 Esplanade Avenue. It is free and open to the public. The conference is organized by Tulane University, the National Park Service and the New Orleans District of the U.S. Army Corps of Engineers. Information is available at http://www.edwinlyon.com/interpretation.htm.

Dayna Lee reports that the Adaesaño Conference will be held at Los Adaes State Commemorative Area at Robeline on October 10-11, 2003 and she will be participating. Activities include an exploration of the culture and history of the inhabitants and descendants of the Spanish presidio, Nuestra Señora del Pilar de Los Adaes, which once served as the capital of Spanish Texas. Contact information: Cornial Cox, ccox@cp-tel.net, 318/472-9615 or 318/472-9449, adaesanosfoundation@yahoo.com/adaesanos/, www.geocities.com/adaesanos.

Kathe Hambrick with the River Road African American Museum & Gallery and Carol B. Daniels, National Park Service Coordinator report that "Bound for Glory on the Bayou," a National Underground Railroad Network to Freedom Gathering, will be in Baton Rouge at the Marriott Hotel on Nov. 6-8, 2003. Topics include operations of the Underground Railroad in Louisiana, Mississippi, Alabama, and Tennessee; maroon communities in the bayou areas of Louisiana; the establishment of Civil War contraband camps; and the 1811 Slave Revolt. Come learn about the newly established National Park Service Network to Freedom Sites and current activities sponsored by local Underground Railroad Associations. For information and the agenda, visit: http://www.bjmjr.com/sp_event/bound_for_glory.htm

UNO: Martha Ward reports that a lecture series that is part of several courses in Anthropology and Urban Studies will be Tuesdays at 6 pm at the UNO Library this fall semester. The public is invited. Music, Magic, Food, and Festivals: The Public Culture of New Orleans.

Aug. 26. Nick Spitzer, UNO-CUPA. New Orleans: What Happens When the Public Culture of a Unique City Goes National

Sept. 2 Silas Lee, Xavier University. Who Is the Public of New Orleans? Deceptions and Realities in the Mardi Gras Mentality.

Sept. 9 Ray Brassieur, University of Louisiana at Lafayette. Building New Orleans by Hand: Creole Artisans and Craftsmen

Sept. 16 David Beriss, UNO- Anthropology. Cooking the Holy Trinity: Heroic Chefs and Culinary Culture in New Orleans.

Sept. 23 Sybil Kein, Scholar, Musician, Poet, Writer. Creole: The Contested Lives of Free People of Color in New Orleans.

Sept. 30 Shana Walton, Deep South Regional Humanities Institute––Tulane University Transformations at the Jazz and Heritage Festival: Unexpected Findings.

Oct. 7 Al Kennedy, UNO-Midlo Center. "Where'd You Go to School?" How Extended Kinship and Social Networks Form the Culture of Music in the Crescent City.

Oct. 14 Jeffrey Ehrenreich, UNO-Anthropology. Bodies and Souls in the Big Easy: Urban Shamans and Practitioners of Alternative Spiritualities.

Oct. 21 Connie Atkinson, UNO-Midlo Center. Shakin' Your Butt for the Tourists: Music's Role in the Culture and Economy of New Orleans.

Oct. 28 Richard Shenkel, UNO-Anthropology. End of the Line: Where the Streetcar Named Canal Meets A Cemetery Named Charity.

Nov. 4 Helen Regis, Louisiana State University. Second-Lines and the Contested Landscape of Afro-Creole Festivals in New Orleans.

Nov. 11 Laura Westbrook, UNO-CUPA. New Orleans Lives! The Beating Heart of Folklife in the Most Unique Region of America.

Nov. 18 Raphael Cassimere, UNO––History. A Civil Rights Activist Looks at the Public Culture of New Orleans.

Nov. 25 Graduate Students'' Panel: Future Scholars of Public Culture Talk Back

Dec. 2 Martha Ward, UNO-CUPA. How Did Marie Laveau, Voodoo Queen, Hoo Doo the Public Culture of New Orleans?

The 2004 annual meeting of the Louisiana Folklore Society will be hosted by Louisiana State University with Carolyn Ware as the program chair. The dates have not been set. Contact Carolyn Ware for more information, cware1@lsu.edu. Information about the society is available online, http://www.louisianafolklife.org/lafolkloresociety.html

EVENTS / FESTIVALS

Tell-A-Whopper: The First Annual State-Wide Liar's Contest will be October 25, 2003, held in conjunction with the West Louisiana Frontier Festival in Leesville, 3-5 pm. Preliminary Tell-Off judging is by videotape or audio tape which must be postmarked by Sept 24. $10 application fee. Contact Neil W. Early, 130 Powell Drive, Leesville, LA 71446, mnearly@worldnetla.net, 337/238-1959, 337/238-5990 fax.

Louisiana Folk Roots will again offer programming in collaboration with the Louisiana Office of State Parks. Louisiana Folk Roots: The Dewey Balfa Cajun and Creole Heritage Weeks, co-hosted with the Louisiana Office of State Parks, are bi-annual events that allow participants to learn Cajun and Creole music, dance, language, cuisine, native crafts and culture from talented resident staff and daily guest artists. The upcoming event will be November 2-8, 2003 at Chicot State Park. There are several options available for folks who cannot attend for the entire week, including the Local Lagniappe Program, which includes an afternoon class, dinner and an evening dance. Both weeks culminate in a full day of dances with music provided by top local bands and a range of workshops in Cajun and Creole music, crafts and culture. Titled as The Roots Heritage Day and held on Saturday, these activities are open to the public and include a youth program, offering a taste of the week-long event to locals and visitors of all ages. Louisiana Folk Roots also has year-round offerings. The Fait á la Main Workshop Series offers instruction in Cajun and Creole music, dance, crafts, language, cuisine and culture throughout the year. Jam des Amis is an open Cajun and Creole music jam session, held on the second Saturday of every month in conjunction with the downtown Lafayette Artwalk. For more information, call 337/234-8360, email at info@lafolkroots.org, or see the website at http://lafolkroots.org.

The Louisiana Folklife Festival will celebrate its eighteenth anniversary on September 13 and 14, on the historic downtown riverfront in Monroe, Louisiana by focusing on the Legacy of the Louisiana Purchase. Among the music to be heard on the music stages will be Mighty Sam McClain, Tony Joe White, Bobby Bridger, the North Louisiana All Stars, the Louisiana Cavalcade of Stars plus our trademark mix of Cajun, Mardi Gras Indians, blues, bluegrass, old-time country, rap, honky-tonk, soul, rhythm & blues, swamp pop, rockabilly, and nonstop gospel in the gospel tent.

Delta FilmWorks in Monroe is sponsoring a Folklife on Film Festival funded by the Louisiana Endowment for the Humanities on September 6 & 7. The two-day Festival will feature 7 documentary films. All events will be held in the Back Room at Windows a bookshop, 609 Park Avenue, in Monroe. These events are free to the public. They will also have a Fall Film Festival. For a complete listing of the dates and times of events, please call 318/361-9004 or project director Bette Kauffman at 318/342-1090. Delta FilmWorks is a non-profit arts organization dedicated in the presentation and promotion of independent art films in Northeast Louisiana.

Dillard: Mona Lisa Saloy delivered the W.W. Law lecture for Savannah State University and Savannah's Black Heritage Festival in February 2003. Her topic was "Sidewalk Songs, Jump-Rope Rhymes, and Clap-hand Games of Black Kids." In addition, Saloy visited and presented this topic at area schools, was featured in local media, and was surprised that at the schools visited, many kids could not jump rope at all. Savannah organizers hoped these traditional activities of Black children might return to their sidewalks. Mona Lisa Saloy presented Kids' Lore at the New Orleans Jazz & Heritage Festival, May, 2003. The St. Raymond's Stompers, a group of 11 Black kids, demonstrated their latest kick, a series of stomps reminiscent of Black college Greek organizations and South African Boot dancers. The kids insisted that they had no prior knowledge of such things; but certainly, Saloy suggests that these younger kids may be influenced by similar stomps in popular culture, particularly movies that present such activities, from Spike Lee's School Daze, and other more recent movies.

NATIONAL NEWS

October 1st is Deadline For National Heritage Fellowships Nominations
The NEA annually awards up to twelve $10,000 National Heritage Fellowships for master folk and traditional artists. Fellowships are awarded on the basis of nominations from the public. Nominations may be for individuals or for a group of individuals (e.g., a duo). For more information, http://arts.endow.gov/guide/Heritage02.html.

H-Net and H-Louisiana
In case you aren't aware of H-Net, http://www.h-net.org/, is an international interdisciplinary organization of scholars and teachers dedicated to developing the enormous educational potential of the Internet that provides discussion lists. One list is H-Louisiana, http://www2.h-net.msu.edu/˜lsiana/, which facilitates the discussion of Louisiana history. The vision of the list editors and advisory board, however, is to go beyond this important objective and collaborate with the Louisiana Historical Association in its recent efforts to deliver scholarship on Louisiana history to K-12 classrooms.
---
Remember: If you publish a booklet or CD with grant funds and want to provide free copies to parish or university libraries, I can submit them as state documents, and the State Library will distribute them. One hundred ten copies will put one in every parish and the 36 state depositories, but at least make sure that the State Library has one copy.