ARTICLES & ESSAYS


The Hispanic Population of Rural Central Louisiana and Their Traditions
By William F. Manger
Introduction
Hispanics have become a significant presence Louisiana over the past two decades. The great majority is of Mexican origin and primarily work in agriculture, but several countries in Latin America and the Caribbean, along with Mexican-Americans from Texas, are also represented. Additionally, many members of these Hispanic communities are increasingly involved in non-agricultural pursuits ranging from housekeeping and construction to the medical professions.
Most Hispanic laborers enter Louisiana with temporary visas and return home at the end of each work season. Several occupations, however, require migrant labor for a large part of the year and a growing number have come to call Louisiana home. Hispanics and Hispanic culture are therefore gradually becoming a more familiar part of Louisiana. This essay explores some of the Hispanic communities found across central Louisiana. They include communities in CENLA or central Louisiana (Forest Hill, Bunkie, Alexandria, Pineville, Hessmer, Winnfield, and Natchitoches), in the Neutral Strip in western Louisiana (Leesville), and in Northeast Louisiana (Tallulah, Rayville, Columbia, and Delhi).
Agricultural Sector
Agriculture is the largest source of employment for Hispanic workers in Central Louisiana. Migrant laborers come on a word-of-mouth basis, after learning of opportunities for work in the area, or are brought in by recruiters that are hired by local farmers and companies. They are mainly involved in the most labor intensive sectors of agriculture, and particularly, sweet potato, poultry, and ornamental plant cultivation.
Sweet potatoes are grown in Louisiana from Richland and Madison Parishes in the north, to Avoyelles Parish in central Louisiana. According to James Deshotel of Deshotel Farms, in Bunkie, sweet potatoes are cultivated in this area because they "do better" in the region's drier climate. Because of the labor-intensive nature of sweet potato farming and the difficulty of obtaining reliable seasonal sources of labor, sweet potato farmers have come to rely on Hispanic workers to plant and harvest their crops. Since the planting season extends from May to July and the harvesting takes places from September to November, Hispanic workers spend almost half of the year in the region.
Figures 6-9. Deshotel Farms near Bunkie.
Several sweet potato farms are centered around the town of Bunkie, in Avoyelles Parish. James Deshotel, for example, owns a 500 acre sweet potato farm in the area.He first began to use Mexican workers in 1986 and presently employs some 30 seasonal workers that he houses in several houses he constructed behind the farm's packing plant.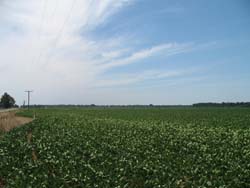 The workers on Mr. Deshotel's farm all come from the town of Ciudad del Maiz, in the state of San Luis de Potosí. His workforce is composed of several generations of families who are related to one another and a number of them have worked for Mr. Deshotel for years. While he does not need to recruit workers, Mr. Deshotel hires a company called USAMEX LTD, located in Bald Knob, Arkansas, to take care of the paperwork involved in acquiring worker visas. Several of the older workers who have long been employed by Mr. Deshotel now have their green cards. Younger workers, on the other hand, have to obtain H-2A visas. During the off season, Mr. Deshotel tries to visit his workers in Ciudad del Maize and has noticed great material improvement in the lives of workers.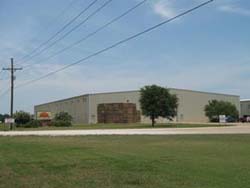 Newton Produce, located down the road from Deshotel Farms, also employs Mexican workers. According to Adam Newton, the company usually brings in between 18 to 20 workers for the planting season and some 30 to take part in harvesting. They too hire USAMEX LTD to recruit their workers, take care of visas, and transports workers to and from Monterrey, Mexico each season. Workers are housed in a rented facility in the nearby town of Cheneyville and commute daily to the farm
Dawson Farms is a large sweet potato farm located in Delhi, Louisiana, in Richland Parish, which is in northeast Louisiana. The company grows, packs, and ships sweet potatoes and hires some 300 Mexican workers during the planting and harvesting seasons. According to Eva Dawson, the company began to employ Mexican workers around 1998 because they "couldn't get guaranteed attendance," from local workers. The company recruits its workers and picks them up each season in Monterrey, Mexico in a small fleet of yellow school busses that the firm owns. Most workers come from the states of Nuevo Leon and San Luis Potosi and several return each year to work for the company. At the end of each season all workers are returned to Monterrey.
Figures 3, 4, 5, 10. Worker housing in Tallulah, Winnsboro, and Robeline.
Dawson Farms houses its workers in a former nursing home in the town of Tallulah, located some 30 miles away, in neighboring Madison parish. Workers commute back and forth each day in the school busses that first brought them to the area. It is very apparent when workers are town. Because they do not have automobiles, they can be seen walking to and from the former nursing home and local stores where they purchase their necessities. Other sweet potato growers house their workers in local motels. This is a common form of housing for non-agricultural laborers as well, and particularly construction workers who are frequently brought in from neighboring Texas.
Other industries use Mexican laborers. The poultry industry in Natchitoches Parish additionally attracts Mexican migrants to the area. Pilgrim's Pride is the largest poultry company in Natchitoches, but employs only 6 Hispanic workers out of a total of 750 employees. A company spokesperson stated that the firm subcontracts out poultry raising to area farmers and cannot estimate the number of Hispanic workers involved in the industry (Fig. 10). Father Jamie Medina-Cruz of St. Anthony's Catholic Church in Natchitoches, who ministers to local poultry and restaurant workers, estimates that approximately 150 Hispanic families (mainly of Mexican origin) live in the Natchitoches area. Most work on poultry farms, he said, but probably one-third of the population is employed in local restaurants (Fig. 18). Furthermore, their places of origin differ. Poultry workers tend to come from the San Miguel de Allende area, while restaurant workers are more likely to come from the city of Guadalajara in the state of Jalisco. Laborers from these two regions dominate, but workers also come from the cities of Veracruz, Pueblo, and other areas of Mexico.
One man noted that work on poultry farms is particularly tedious and consists of "work, home, work, home." In fact, poultry workers often work 18 hours a day and are usually given a day off on Sundays, although not always. They can be seen shopping for their weekly supplies at the local Super Wal-Mart in the town of Natchitoches on their free days.
The town of Forest Hill, located 20 miles south of Alexandria, in Rapides Parish, is home to the largest concentration of Hispanic workers in Central Louisiana. Migrant laborers have come to the area since the late 1970s to work in the many plant nurseries located in Forest Hill and the surrounding area. According to Mayor Marcia Young approximately 250 to 400 Hispanics now live in Forest Hill area (see the related essay, The Mexican Community of Forest Hill, Louisiana). Most of the workers employed by local nurseries are also of Mexican origin and the majority come from the San Miguel de Allende area in Guanajuato state. According to José Candido Gutierrez, who owns In the Woods Nursery, the Mexican population of Forest Hill began to grow in the late 1980s and early 1990s. He attributes the growth of the Hispanic population to a "word-of-mouth process." Workers bring back family members and friends after they return home during the off season, he said. Most nursery owners therefore do not need to recruit workers, although many hire companies to take care of the tedious paper work associated with obtaining visas.
Sweet potatoes farms, poultry farms, and plant nurseries are the largest employers of Hispanic workers, but other crops also require migrant labor. This includes sugar cane, which is grown in the southern part of Central Louisiana. Sugar cane workers, however, are primarily brought in during the planting season, which takes places between August and September. Sugar cane harvesting, on the other hand, does not require much manual labor and local labor usually suffices.
Non-Agricultural Employment
More than a few temporary laborers are brought to the area to work in construction, manufacturing, forestry, restaurants, and other non-agricultural pursuits. Hispanic workers, for example, can often be seen working on road construction projects in large urban areas such as Alexandria/Pineville, as well as, smaller towns like Columbia and Winnfield. The Weyerhaeuser Corporation recently hired Hispanic workers to install boilers in its Natchitoches plant. Hispanic laborers are also helping to build a new plant in Boyce for CLECO, an energy service company headquartered in Central Louisiana. Many of these workers, however, are brought in from Central Texas and return home once projects are completed. In the case of Weyerhaeuser, on the other hand, workers are sent to work in the company's other plants in North Carolina and Tennessee. These temporary workers are usually housed in local motels.
Several corporations in Central Louisiana employ Mexican American and Hispanic workers from Latin America to work in their factories. The Ameri-Tech Corporation in Leesville, for example, hires 41 Hispanic workers (out of a total of 200 employees) to produce temporary and permanent structures for commercial, industrial, and residential uses. According to Katie Struthers, who works in payroll, most Hispanic workers are of Mexican origin and come from all over Mexico. In addition, several other Hispanic workers come from Puerto Rico, the Dominican Republic, El Salvador, and Cuba. Several workers are also Mexican Americans who commute to Leesville during the week from Center, Texas, where the company owns another plant. Ms. Struthers stated that the company does not actively seek migrant workers, but that they come by word-of-mouth.
According to Robert Herchak, the plant manager, the company began hiring Hispanic workers in the late 1990s due to the difficulty of retaining local workers. Unlike the sweet potato farms, however, most of the company's workers are Mexican Americans who come from various U.S. border towns, including Laredo and Eagle Pass, Texas. An outside firm is subcontracted to take care of recruiting and visa paperwork. Workers are then housed in several structures located on the company's property.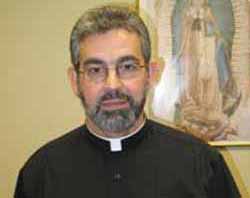 Forestry has historically been an important industry in all areas of northern Louisiana and now attracts a number of Hispanic workers. Angel Rodriguez, for example, first came to Louisiana 17 years ago to work for an oil company. He later followed his brothers to Winnfield where they worked for a local lumber mill. Today, 10 Mexican families, with a total population of 30 to 40 people live in Winnfield and work in the lumber industry. According to Angel, the families all come from the town of Celaya, Mexico, in the state of Guanajuato. Father Pedro Sierra, the director of the Hispanic Apostolate, for the Diocese of Alexandria, drives to Winnfield each Sunday to say mass for the community at Our Lady of Lourdes. To the west, in the town of Coushatta, 15 to 20 Mexican workers are brought in each January and February to plant pine saplings for a local lumber company.
Hispanic workers are becoming an increasingly important source of labor for restaurants in the CENLA area. In addition, almost all Mexican restaurants in the region are owned by Mexicans or, in the case of a small Mexican restaurant chain, a Mexican American family from Texas.
Father Jamie Medina-Cruz of St. Anthony's Catholic Church says a mass each Sunday at noon in an attempt to accommodate the busy schedule of the 40 to 50 restaurant workers in Natchitoches.
The Hispanic communities of Alexandria/Pineville and Leesville stand out from other surrounding communities. The Hispanic populations of those towns are much more diverse and come from a greater variety of Latin American and Caribbean countries, including Honduras, Guatemala, El Salvador, Panama, Columbia, and Puerto Rico. Moreover, the population includes a larger number of professionals, doctors, nurses and teachers. As a result, Father Pedro Sierra noted that Hispanics of Mexican origin may not be the majority at St. Rita's church where he says mass for the Hispanic community of Alexandria/Pineville each Sunday.
The diverse Hispanic community of Leesville can be attributed to the existence of Fort Polk, where a number of Hispanic soldiers are typically stationed. Moreover, several former soldiers have retired in Leesville and now call it home. According to Angel Negron, a local retiree, as many as 80 Hispanics attend mass each Sunday at St. Michael's and about half are from the military. He went on to note that the Hispanic community of Leesville was more active in the past, but many of the Hispanic soldiers stationed at Fort Polk have more recently shipped off to Iraq.
Mexican Traditions
Most Hispanic traditions practiced in Central Louisiana are religious in nature. Angel Rodriguez of Winnfield attributes this to the small size of some communities and the fact that they work six to seven days a week. Another worker felt that some Hispanic laborers may feel pressured to "go with American traditions." Moreover, many seasonal laborers are not in Louisiana during the most important holidays. Sweet potato workers, for example, do not work during the Christmas Holidays or Holy Week. Likewise, most nursery workers return to Mexico during the Christmas season.
Religious Traditions
The principal religious traditions in the Hispanic community, according to Father Pedro Sierra, are the festival in honor of the Virgin of Guadalupe, Christmas, and Holy Week. Because Mexicans make up the majority of Hispanic workers, the feast day of the Virgin of Guadalupe, the patron saint of Mexico, is the most important holiday of the year. Celebrations are held in each community following a mass, with the largest taking place in Forest Hill. Because of the large size of the Hispanic community in Forest Hill and the scale of its festivities, Hispanic workers from the surrounding area commonly converge on the town.
Los Posadas ("The Inns") is a nine-day celebration that extends from December 16th to December 24th and reenacts the holy family's search for shelter in Bethlehem prior to the birth of Jesus. In the past, Angel Negron noted that members of the Hispanic community of Leesville would visit the homes of friends and eat traditional foods. As a result of the wars in Iraq and Afghanistan and the deployment of troops, some of which are Hispanic, to those conflicts, however, this tradition has since been curtailed.
Other religious traditions focus on rites of passage such as baptism, the presentation of children to church (presentación de los niños), first communion, and quinceañeras. When children turn three they are sometimes presented to the church because that was the age when the Virgin Mary was presented to the temple for the first time. Some informants mentioned that the ceremony marked the passage of a baby to that of a child. In addition, Father Pedro said that parents will bring children anywhere from a few months to 5 years of age to take part in the ceremony. In return for the blessing parents will present the priest with wine, bread, fruit, or other items that the church can use. The particular ceremony differs from place to place in Mexico, but based on conversations with a number of migrants, Father Pedro believes that the tradition is mainly practiced in Louisiana by workers from the state of Guanajuato. Following the blessing, a party with food and music, is provided for the celebrants.
The quinceañera celebrates a girl's fifteenth birthday and her transition to adulthood. Father Pedro described it as being "like a wedding." A mass is said for the quinceañeras and afterwards a party is held for the birthday girl. Mariachi bands from Houston are hired to play at the festivities and can be quite expensive for families. Because families have few free days available, because of their work schedule, many baptisms, communions, and quinceañeras are scheduled for the holidays. According to father Pedro, families will often postpone celebrations until July 4th, December 25th, and January 1st, when workers usually get more than one day off from work.
In Leesville and Alexandria, where a more diverse Hispanic community resides, other religious traditions are also observed. Esbelta Colls, the assistant archivist for the Archdiocese of Alexandria, who is originally from the town of Estelí, Nicaragua, noted the importance of the feast day of La Virgen de la Purisma Concepción (Virgin of the Immaculate Conception) on December 8th for local Nicaraguans. She described the ceremony as being most similar to the American holiday of Halloween. In Nicaragua, she said, people go from house to house to pray and sing for the Virgin Mary. In return, hosts give each visitor candy and fruit. Because she knows of only ten Nicaraguans presently living in the Alexandria area, it has been difficult to maintain the tradition. The Mexican population, on the other hand, she noted, is better able to hold on to their traditions due to their larger numbers. Father Imamshah of St. John the Baptist Church in Cloutierville, said that he used to celebrate a mass for the Immaculate Conception in an effort to keep the small Nicaraguan community of Alexandria together. At the end of the mass for the Virgin of the Immaculate Conception, celebrants sang a hymn called "Adios Maria." While singing they waved white handkerchiefs and said, "Adios Maria" (Goodbye Mary). They then yell, "Quien causa tanta alegría?" (Who is the cause of such happiness?). Finally, they shout "Viva Maria" (Long live Mary) three times and the ceremony ends.
Secular Holidays
Secular holidays are sometimes celebrated by the Hispanic population of Central Louisiana, depending on the size of the community, the seasonality of the work, and their countries of origin. Among the large Mexican population of Central Louisiana, the most important secular holiday is Mexican Independence Day, which is celebrated on September 16th. Mother's Day, which falls on May 10th is celebrated at home and with a mass. Birthday parties and a few other occasions are usually celebrated with the breaking of candy-filled papier-mâché piñatas.
The Cinco de Mayo (May 5th) celebration that takes place in many bars around the United States each year, actually commemorates the Mexican victory over the French in the Battle of Puebla on that day in 1862. Sara and Raul Ruiz of Alexandria use the celebration to teach children at St. Francis Cabrini School, which their three children attend, a little about Mexican culture. Sara is originally from Roma, Texas, while Raul was born just across the border in Mexico. The Ruiz family originally moved to Alexandria in 1998 to be close to Sara's brother who works for the Social Security Administration.
Sara said that the students at Cabrini are "thrilled" by the Cinco de Mayo celebration that she and her family have put together for the past three years. Over time the celebration has become more elaborate and they now begin to plan the event several months in advance. The celebration is held out-of-doors in a school patio, which they decorate with Mexican flags and banners. The family also takes a fountain made of volcanic rocks, benches, an antique wagon, clay pots, hay, and other decorations to give the party an "Old Mexico" theme. These items come from the store the family opened in Alexandria in 2003 and from which they sell a variety of traditional Mexican crafts that they purchase in places such as Guadalajara and Monterrey. Raul Ruiz takes his barbecue grill to the school and cooks the children a traditional Mexican meal using the mesquite they also sell at their store.
Sara and Raul begin the event by explaining the actual history of Cinco de Mayo. During the first two years of the celebration they played traditional Mexican music on a CD-player. This year, however, they hired a mariachi band named "Sol Aztec" from Baton Rouge to entertain the children. They children were taught the Mexican hat dance and also danced to the songs, "La Bamba," "La Macarena," and "La Cucaracha."
During the first year of the Cinco de Mayo celebration only the kindergarten class was involved. This year, however, the entire school was invited to participate and included over 100 students and some 25 teachers and staff members. Because of the larger number of people that now take part in the celebration, the children are divided into two groups that are brought in at different times to take part in the event. Despite the demand on her time, Sara said that it "is worth the effort." She also mentioned that she was not very familiar with the Cinco de Mayo celebration before moving to Alexandria. In Mexico, she said, Cinco de Mayo is mainly commemorated in the city of Pueblo where the battle took place. When she moved to Alexandria she was very surprised to find that Cinco de Mayo was "so big."
Food and Music Traditions
Hispanic food, music, and dance traditions are maintained as much as possible by workers. It can be somewhat difficult, however, given that there are few stores that cater to Hispanics and no Mexican radio or television stations in Central Louisiana. To receive Spanish language television stations, for example, a satellite dish is required. The Ruiz family of Alexandria now has satellite television, without which, Sara Ruiz said they would not be able to have contact with their Hispanic culture.
Some Hispanic foods can be obtained from Wal-Mart and larger grocery store chains. There are also several small convenience stores that specialize in Hispanic foods located in Forest Hill, Alexandria, and across state lines in Nagadoches, Texas. A number of Hispanic residents, however, drive to Houston to shop at the Fiesta Supermarket chain. The lower prices obtained in Houston were said to make the trip worthwhile. While most workers in Central Louisiana drive to Houston to obtain traditional goods, those further north are more likely to go to Dallas.
Mexican restaurants can be found throughout the area and are primarily Mexican owned, but it was noted that the food they serve is very different from traditional Mexican food. Several Hispanic residents therefore said that they do not eat out at Mexican restaurants very often. The Ruiz family of Alexandria said that they sometimes purchase goat meat from a farmer located to the north in Boyce and a local friend butchers the goat them. Sara Ruiz said, however, that she has been able to get a greater variety of foods over the past two to three years because grocery stores allow customers to special order food.
Conclusion
Whether temporary or permanent residents, Hispanics have become an important part of Central Louisiana. Moreover, their influence can be found in rural areas, small towns, and cities throughout the region. Their presence is not always noticed by residents of the region, except where they reside in large numbers, but Hispanics play an important economic and cultural role in Central Louisiana. They provide an important source of labor in economic sectors where it is difficult to obtain a sufficient number of local workers. At the same time, Hispanic workers and residents are a significant market for many local businesses. In addition to the purchase of daily necessities, temporary workers often buy products to take home to their families at the end of each work season. Several members of the Hispanic community have also opened businesses, including nurseries, convenience stores, restaurants, and a store that sells traditional Mexican crafts.
Hispanic culture is also becoming more widespread in Louisiana. This is particularly noticeable in the greater availability of Mexican foods in supermarkets and restaurants. Whether they realize it or not, residents of Central Louisiana, are therefore increasingly being exposed to Mexican and Mexican-American culture.
Sources
Bauer, Mary. 2007. Close to Slavery: Guestworker Programs in the United States. Montgomery, AL: Southern Poverty Law Center.
Brandes, Stanley. 2007. The Great Festivals of Colonial Mexico City: Performing Power and Identity. New York: Wiley-Blackwell.
Covarrubias, Luis. n.d. Mexican Native Dances. Mexico, D.F.: Eugenio Fischgrund.
Curcio-Nagy, Linda A. 2004. The Great Festivals of Colonial Mexico City: Performing Power and Identity. Albuquerque: University of New Mexico Press.
Davidow, Joie. 1999. Infusions of Healing: A Treasury of Mexican-American Herbal Remedies. New York: Fireside.
Dickins, Guillermina. 1950. Dances of Mexico. London: Max Parrish.
Donica, Karina. 2007. Mass in Spanish, a Cultural Experience. The Town Talk Saturday, May 26, 2007, p. D1.
Ets, Maria Hall and Labastida, Aurora. 1991. Nine Days to Christmas: A Story of Mexico. London: Puffin.
Griffin, Andrew. 2003. Holiday Food from Around the World. The Town Talk Wednesday, December 10, 2003, p. 1D.
Griffin, Andrew. 2004. A Taste of Home. The Town Talk Wednesday, October 13, 2004, pp. 1D-2D.
Illsley, Linda. 1999. Food and Festivals: Mexico. Austin, TX: Raintree Steck-Vaughn Publishers.
Jacobs, Sam G., Bishop. 1992. Diocese of Alexandria Hispanic Communities. Alexandria: Diocese of Alexandria.
Johnston, Edith. 1986. Regional Dances of Mexico. Lincolnwood, IL: Passport Books.
Kay, Margarita Artschwager. 1996. Healing with Plants in the American and Mexican West. Tucson: University of Arizona Press.
Latorre, Dolores L. 1977. Cooking and Curing with Mexican Herbs. Austin, TX: Encino Press.
Marcus, Rebecca B. and Marcus, Judith. 1974. Fiesta Time in Mexico. Champaign, IL: Garrard Publishing Co.
Martinez, Maximino. 1969. Plantas Medicinales de Mexico. Mexico: Andres Botas.
Menard, Valerie. 2004. The Latino Holiday Book. New York: Marlowe & Company.
Moreno Rivas, Yolanda. 1989. Historia de la música popular mexicana. Mexico, D.F.: Alianza Editorial Mexicana.
Morgan, Robert. 2004. Cenla has Budding Hispanic Population. The Town Talk Friday, October 15, 2004, p. 1A & 8A.
Morgan, Robert. 2004. Hispanics in Cenla. The Town Talk Monday, September 27, 2004, pp. 1A & 5A.
Peña, Manuel. 1999. The Mexican American Orquestra. Austin: University of Texas Press.
Porter, Eduardo. 2006. Here Illegally, Working Hard and Paying Taxes. New York Times Monday, June 19, 2006, pp. 1
Porter, Eduardo. 2006. Katrina Begets a Baby Boom by Immigrants. New York Times Monday December 11, 2006, p. 1.
Rodriguez, Jeanette. 2005. Our Lady of Guadalupe: Faith and Empowerment among Mexican-American Women. Austin: University of Texas Press.
Rodriguez, Sylvia. 1996. The Matachines Dance: Ritual Symbolism and Interethnic Relations in the Upper Rio Grande Valley. Publications of the American Folklore Society. Albuquerque: University of New Mexico Press.
Ross, Corrine. 1976. Christmas in Mexico. Chicago, IL: World Book Encyclopedia, Inc.
Schwendener, Norma and Tibbels, Averil. 1934. How to Perform the Dances of Old Mexico. New York: A.S. Barns and Company.
Steele, Thomas J. 1994. Santos and Saints: The Religious Folk Art of Hispanic New Mexico. Santa Fe, NM: Ancient City Press.
West, John O. 1989. Mexican-American Folklore. Little Rock, AR: August House.