ARTICLES & ESSAYS


The Hungarians and Italians of the Florida Parishes: An Overview
Adapted by Jane Vidrine

In colonial days, the area of Louisiana north of Lake Pontchartrain, east of the Mississippi River and Bayou Manchac, and south of the Mississippi border was part of the Spanish territory of West Florida. For a few months in 1810, before the United States annexed the land, it fell under the flag of the Republic of West Florida.
Today, this region of eight parishes—East and West Feliciana, East Baton Rouge, Livingston, St. Helena, St. Tammany, Tangipahoa, and Washington—is known, as the Florida Parishes. (Locate the Florida Parishes on the map below)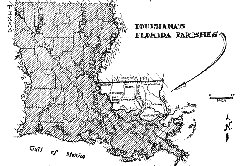 In many ways, the Florida Parishes echo the diversity of the entire state of Louisiana. Residents in the Florida Parishes are Scotch-Irish-English and Afro-American, French and Creole, Italian and Eastern European. Generally, the traditions of these people keep their cultural identity alive.
Long before the Florida Parishes were settled by Europeans, Native Americans called the Acolapissa were here. Scholars believe these Native Americans are now probably mixed with Louisiana's Houma and Choctaw tribes.
In the 19th century, the major group to settle the Florida Parishes was British-Americans. They came from Virginia and the Carolinas into the cotton plantations of the Felicianas. The Scotch-Irish came from Georgia and Mississippi into the piney woods of Washington, St. Helena, and Tangipahoa parishes.
Next came the African Americans, first as slaves and later as sharecroppers. At the same time, French, Spanish, and German settlers moved in from the south, to fish and hunt around the Lake Ponchartrain and on the many rivers; and so did the "freemen of color," the Black Creoles, who made homes in St. Tammany Parish where they intermixed with the Europeans and the Indians.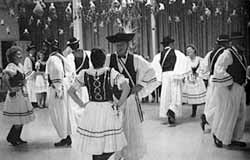 The Italians and Hungarians of the Florida Parishes
The last to arrive, at the end of the 19th and the beginning of the 20th century were Sicilians (from Italy) and Hungarians. The communities these people formed in Tangipahoa and Livingston parishes still exist today. These cultural groups pass along customs from generation to generation.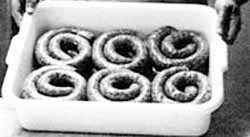 The community of Hungarian Settlement is located about thirty miles southeast of Independence, Louisiana in Livingston Parish. The residents of Hungarian Settlement have traditions that come from the homeland in Hungary. Hungarian sausage is still made and sold in the region. Cabbage rolls and poppy seed pastries are common at Hungarian family celebrations. Old Hungarian songs are sung and danced and the traditional costumes are still made and passed on by men and women.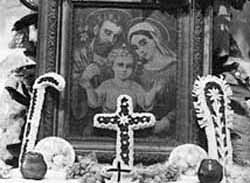 Today in the Florida Parishes you can find Blues and Gospel music and many foodways that come from African-Americans. The famous strawberries and St. Joseph's Day altars are contributions from the Italians. All over the Florida Parishes, the architecture, occupations, foodways, and the interesting ways people live and celebrate tell us about their background and who they are today.