ARTICLES & ESSAYS


Are Memory Painters Folk Artists?
To many, this is a ridiculous question. Of course, they are. But the answer is actually more complicated and depends on one's definition of folk art. The art world has generally used the term "folk artist" to refer to self-taught painters working out of the mainstream, such as Clementine Hunter, who depict images from their memory. These artists express their creativity in an individual way.
But folklorists use the term "folk artist" to refer to those individuals who are maintaining a tradition from their own community. The objects reflect community values, shared experiences, and sense of beauty. The other items in this exhibit fit into this definition. Thus, using this definition, Clementine Hunter is not a folk artist, but rather an untrained painter beautifully expressing her own individual creativity illustrating traditional activities such as cotton picking. A more appropriate way to categorize this type of work might be contemporary art which draws on traditional folk cultural background.
Sarah Albriton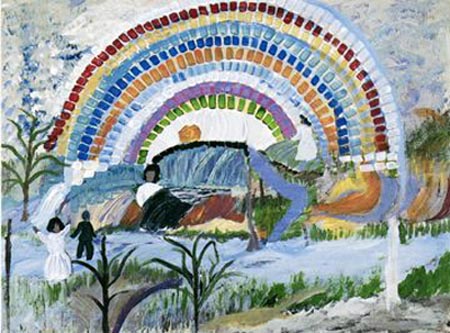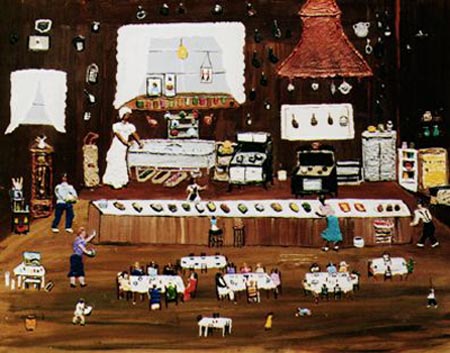 Clementine Hunter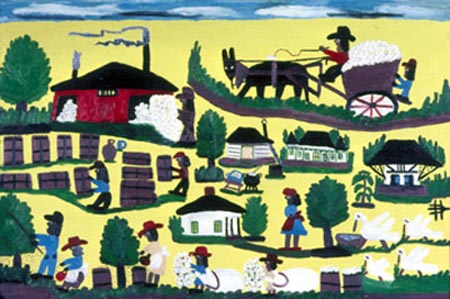 Henry Watson