ARTICLES & ESSAYS


Louisiana Folklife Month 2015
Lt Governor Jay Dardenne has announced October as Louisiana Folklife Month to recognize the rich diversity of Louisiana's living traditions and bring attention to the individuals who sustain them. An extension of last year's Folklife Day, the initiative showcases an array of tradition bearers in a series of free public programs taking place at venues across the state.
These include rockabilly and blues musician Kenny Bill Stinson, traditional storyteller Annie Staten, old-style gospel quartet singers The Convention Specials Quartet, Choctaw Apache foodways scholar Robert B. Caldwell; wooden boatbuilder Edward Couvillier, memory painter Juanita Leonard, La Misa Garífuna tradition bearer María Elena Zúñiga, and Day of the Dead ofrendas makers Juan Cruz and David Hernandez.
Presentations will be moderated by Folklife Ambassadors from the Louisiana Folklife Commission (LFC) and Louisiana Folklore Society (LFS).
Folklife Month is supported in part by funds from the National Endowment for the Arts.
To learn about all tradition bearers recognized since 2015, click here
Delta Pieces Celebration
with Kenny Bill Stinson, Annie Staten, and the Convention Specials Quartet
October 1, 5-9 p.m. The Palace, Monroe, LA
In conjunction with the celebration in honor of the online publication of Delta Pieces: Northeast Louisiana Folklife, musician Kenny Bill Stinson will perform rockabilly and blues throughout the evening; traditional storyteller Annie Staten will share her childhood experiences growing up in the Delta parish of Richland and talk about her work with the Delta Folklife Field School; and the Convention Specials Quartet will present old-style gospel quartet singing.
Address: 220 Desiard Street, Monroe
Publication: Delta Pieces: Northeast Louisiana Folklife is a virtual book compiling research conducted over 20 years by researchers and community scholars coordinated by Susan Roach at Louisiana Tech and Maida Owens with the Louisiana Folklife Program. Hundreds of tradition bearers are featured in 68 essays with photographs, audio, and video, which offer a glimpse of 12 northeast parishes running south down the Mississippi River.
Exhibition: Louisiana Delta Folklife Traditions, in the collection of the Masur Museum of Art Masur Museum of Art in Monroe, presents documentary photographs from the Delta Folklife Project. Curated by folklorist Susan Roach, the exhibition features images of folklife traditions with explanatory text. Photographers include Ellen Blue, Marcy Frantom, Sylvia Frantom, Peter Jones, Stefan Keydel, Mike Luster, Maida Owens, Stephanie Pierrotti, and Susan Roach.
Ambassador: Susan Roach (LFC), folklorist and director of the School of Literature and Language, Louisiana Tech University
Partnering Organizations: Downtown Gallery Crawl, Monroe, The Portico Church, the Masur Museum of Art, and Louisiana Tech University
Tradition Bearers:
Kenny Bill Stinson, a native of northeast Louisiana and a full-time musician, singer, and songwriter, learned to play guitar and piano from family, friends at church, and other musicians. He was especially intrigued with the music of Ferriday-born Jerry Lee Lewis, and became an expert, as a Washington Post music critic said, "He can do Jerry Lee Lewis better than Jerry Lee Lewis."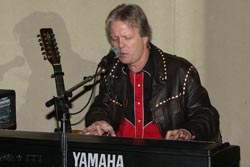 Annie Staten, of Monroe, a traditional storyteller and community scholar, grew up in Rayville, in the Delta parish of Richland, where she experienced river baptism and learned to make baptismal robes. She is also a community scholar with the Delta Folklife Field School who has documented shape note and gospel quartet singing, Easter Rock, and other traditions.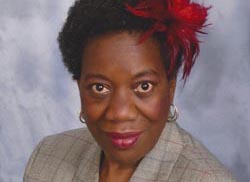 The Convention Specials Quartet, originally was formed to support the Louisiana Song Leaders convention, which met second Sunday of each month and rotated among several Delta churches. They worked to keep the spirit of the old singing conventions alive. Although some of the first members have passed on, the Monroe group, led by Albert Jackson, is still performing today.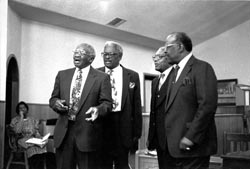 Choctaw Apache Foodways
with Robert B. Caldwell
Oct. 10, 10:30 am - 1:30 pm, Zwolle Tamale Fiesta, Zwolle, LA
Robert Caldwell will discuss the foodways traditions and unique culture of the Choctaw-Apache people of the Ebarb community. He will also lead a talking circle of tribal members who will tell stories about how and why they continue to make their traditional dishes and share memories about the community's cooking practices.
Address: Choctaw-Apache Foodways booth, S. Main Street, Zwolle, LA.
Ambassador: Keagan LeJeune (LFC), McNeese State University
Partnering Organizations: Zwolle Tamale Fiesta
Tradition bearer: Robert B. Caldwell, Jr. is a PhD candidate in the Transatlantic History Program at the University of Texas at Arlington. He is enrolled in the Choctaw-Apache Tribe of Ebarb and a founder of the Ho Minti Society, a group dedicated to teaching the tribe's traditional culture. He is author of Choctaw-Apache Foodways (Texas A&M Press)m which explores the community's rich and complex food history and culture based on interviews with elders and tradition bearers.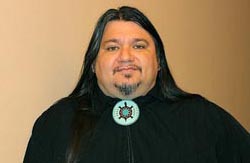 Wooden Boat Building
with Edward Couvillier
Oct. 18, 10:30 am, Performance Center at Vermilionville
Vermilionville will honor wooden boatbuilder Edward Couvillier at the Bayou Vermilion Boat Parade. Ray Brassieur will introduce Edward Couvillier and director Charles Richard will present his film, In the Mind of the Maker. Discussion with the audience will follow.
Address: 300 Fisher Rd, Lafayette, LA 70508.
Ambassador: C. Ray Brassieur (LFS), Associate Professor of Anthropology, University of Louisiana, Lafayette
Partnering Organizations: Bayou Vermilion District, Vermilionville Living History and Folklife Park, Vermilionville Living History Museum Foundation, Inc.
Tradition Bearer: Born in 1928, Edward Couvillier has lived most of his life in Atchafalaya houseboat communities, building bateau-style boats for himself and other fishermen. Within the last decade, he and his family members have built a cypress bateau and three other Creole Push Skiffs. Line fishing has been a focus of his livelihood and, at 87, he continues to run fishing lines, often alone from a wooden bateau built for that purpose. He and his sons reliably provide fresh catfish to their community, often cooking and serving their catch at community benefits, fish fries, and courtbouillions.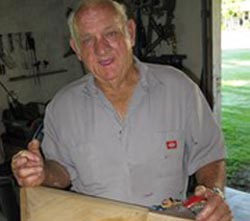 La Misa Garífuna
with María Elena Zúñiga
Oct. 23, 7-9 pm, Xavier University, New Orleans
María Elena Zúñiga will explain the heritage and traditions that inform the Garífuna Mass, including the significance of the date and the African influence that underlies the event.
Address: Xavier University, Administration Building Auditorium, 1 Drexel Drive, New Orleans, LA.
Ambassador: Susan F. Spillman (LFC), Department of Languages, XU Division of Fine Arts and Humanities
Partnering Organizations:
Louisiana State Library, Xavier University Department of Languages, XU Division of Fine Arts and Humanities
Tradition Bearer: María Elena Zúñiga, a member of the New Orleans Garífuna community, is one of the principal organizers of the annual Misa Garífuna. She sang in the church choir and taught the children the traditional Garifuna songs. She has passed on the music traditions of the Garifuna to many sets of Garifuna girls in New Orleans who have now passed these on to their own daughters. She says "the difficult thing is getting everyone together to practice. But for that, the only thing we need is our hearts. We have to do these things with our heart."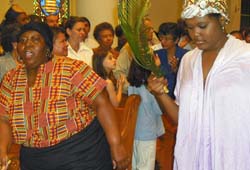 Memory Painting
with Juanita Leonard
October 27, 6-7:15 pm, The Louisiana Sports Hall of Fame and Northwest Louisiana History Museum
Dr. Shane Rasmussen will interview Louisiana folk artist Juanita Leonard known for her mixed-media sculptures, memory paintings, and expansive folk art environment. Rsmussen will discuss her early influences and share examples of her work featured in the online journal SPACES.
Address: 800 Front Street, Natchitoches, LA 71457
Ambassador: Dr. Shane Rasmussen (LFC), Director of the Louisiana Folklife Center and Associate Professor of English, Northwestern State University
Partnering Organizations: The Louisiana Sports Hall of Fame and Northwest Louisiana History Museum, the Louisiana Folklife Center, and Northwestern State University
Tradition Bearer: Juanita Leonard's paintings and sculptures resonate with the joy she finds in her deep Christian faith. A self-taught artist living on Highway 71 outside of Montgomery, Leonard constructs hand-painted sculptures out of a variety of materials. While some of her earlier art shows the influence of Clementine Hunter, her work increasingly displays her own unique stamp. Leonard is also a memory painter, with many of her pieces highlighting experiences from her life. Leonard has transformed her entire property into an art environment, including two churches where she conducts her weekly ministry.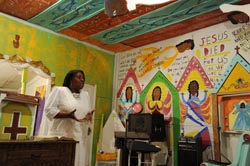 Ofrendas: Day of the Dead Altars
with Juan Cruz and David Hernandez
Nov. 8, 3:00 p.m., Hartley/Vey Park, Baton Rouge
Juan Cruz and David Hernandez will explain their family traditions of creating ofrendas for the Day of the Dead, and real ofrendas will be on display. This event is in conjunction with the Baton Rouge Gardere community's Día de los Muertos event, which will include a procession, altar building, and other activities.
Address: 1702 Gardere Lane, Baton Rouge. (Rain location: St. Jude Catholic Church, 9150 Highland Rd.)
Ambassador: Melissa Yarborough (LFC)
Partnering Organizations: Gardere Initiative, St. Jude Catholic Church
Tradition bearers: Juan Cruz has been a leader in the local Latino community for many years. As a Chicano who hails from California, he has embraced his culture's Day of the Dead traditions and hopes to keep them alive in Baton Rouge. David Hernandez makes altars in his home for Day of the Dead every year—a tradition passed down from his family in Mexico—and will build one for this event.